1 page manga in English of two boxers in contrasting circumstances.
---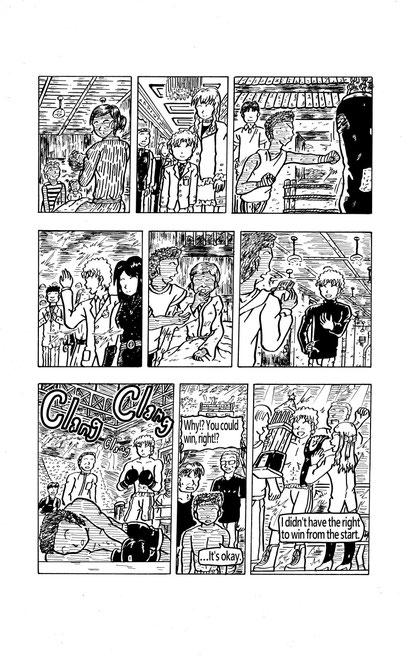 ---
---
My long story manga "FEGEAR" PDF editions are on sale in Gumroad, thank you.(No login required)
↓

---

---
Clang Clang Clang

"Why!? You could win, right!?" "...It's okay."
"I didn't have the right to win from the start."